News
WKU student from Shepherdsville appears on 'Who Wants to be a Millionaire?'
The WKU sophomore won $5,000.
Thursday, October 11th 2018, 3:24 PM EDT
LOUISVILLE, Ky. (WDRB) -- Who wants to be a millionaire? One Western Kentucky student got her chance. Rebecca Price of Shepherdsville made her appearance on the show Thursday afternoon.
Price correctly answered six questions, making it to the $10,000 question. She was out of lifelines and unsuccessfully guessed on the answer. The WKU sophomore took home $5,000.
The trivia buff has been a fan of the show since third grade.
"It's just surreal, being on the stage. It just means the world to me that I was even able to have this opportunity," she said.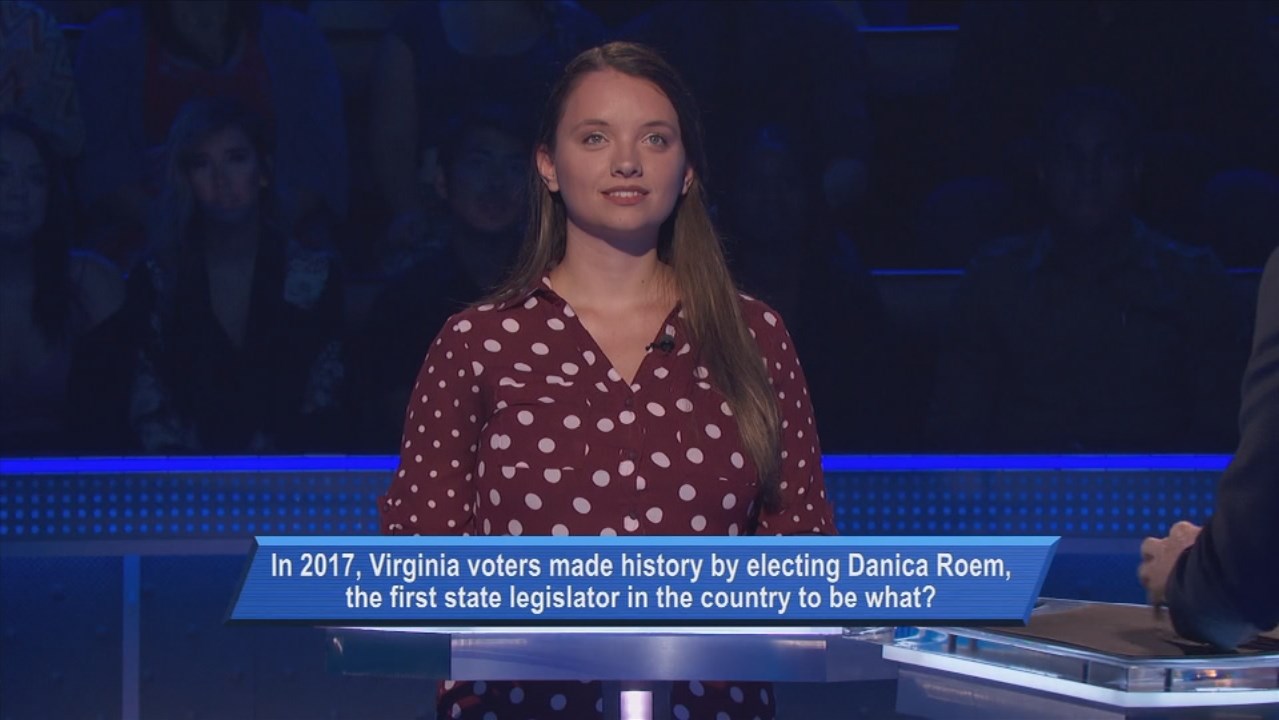 She was working at the Kentucky Science Center at the beginning of the summer when she filled out the application. A few days later, producers contacted her for an interview. In July, she traveled to Las Vegas for the episode, along with her roommate, fellow WKU sophomore Kate Bowley.
She prepped for her appearance by watching episodes of the show on YouTube.
Copyright 2018. WDRB News. All rights reserved.