News
Soldier's remains laid to rest back home in Kentucky 68 years after his death
The remains of a Kentucky Army soldier were laid to rest Wednesday, nearly seven decades after he was killed in action.
LOUISVILLE, Ky. (WDRB) -- The remains of a Kentucky Army soldier were laid to rest Wednesday, nearly seven decades after he was killed in action.
United States Army Private Robert Sipes was killed in the Korean War in 1950, but his remains went unidentified until just recently. On Saturday, the remains of the fallen hero arrived at the Louisville International Airport.
"Uncle Bobby has been somewhat of a legend to us all," said Air Force Col. Steve Smith, Sipes' nephew.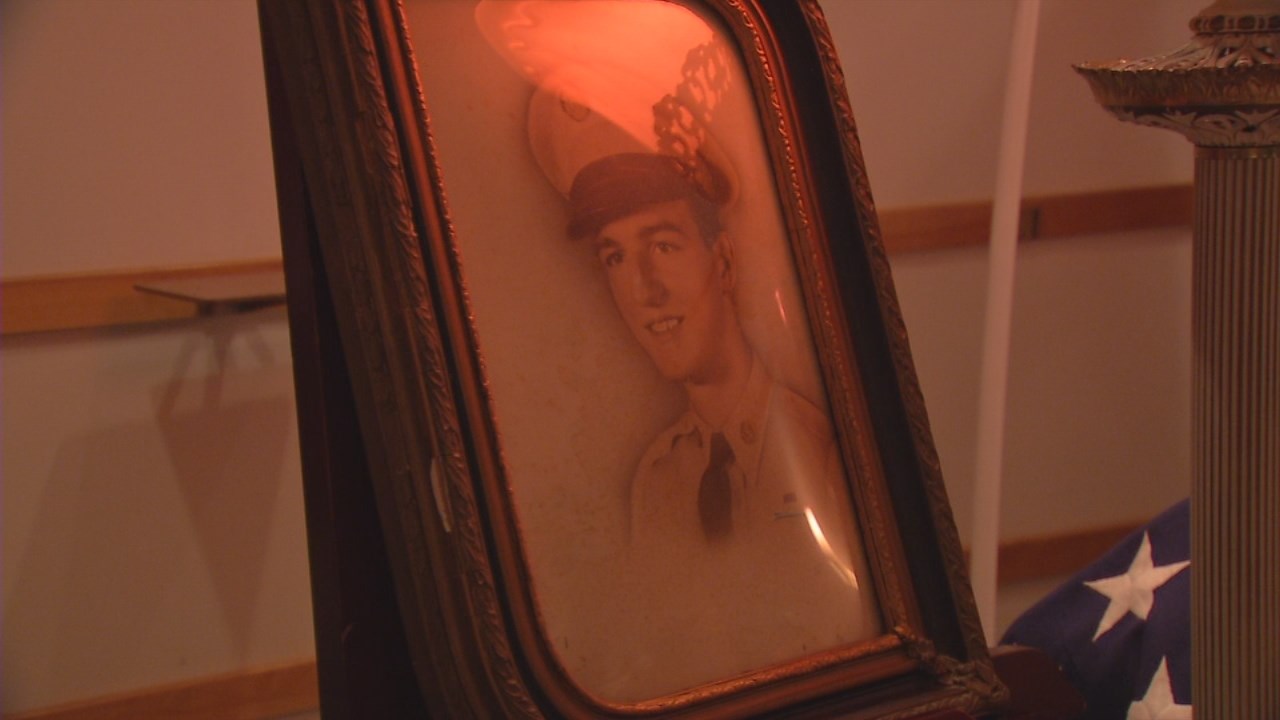 The 19-year old Irvington, Kentucky, native was killed during action in North Korea. 
"I never thought I'd see this day," said Anna Priest, Sipes' sister.
Sipes' remains were escorted back to his hometown by Irvington Police.
"He paid the ultimate sacrifice," Irvington Police Chief Brandon Brinkley said.
Sipes was given the military funeral Wednesday he deserved, yet never received.
"We honor his life and the memories that he has left," one of the eulogists said.
It has been 68 long years, but Sipes' sisters still remember the day they learned he was not coming home.
"It was tough. They cried for days," said Priest, talking about her parents. "They never quit. Mom was never the same."
Mildred Smith, Sipes' younger sister, was only 7 years old, but she also remembers what happened in 1950.
"l'll remember my mom crying and crying crying every year around Christmas time," she said.
After his death, Sipes' remains were unidentified for years.
"I started doing research on the events that led to his death and found that there wasn't a lot of information to be had," Steve Smith said.
After years of frustration, the family found closure through DNA testing.
"I talked to my mother, and she and I both provided DNA samples to the government so that they could hopefully one day do a positive identification," Steve Smith said.
It didn't happened over night, but eventually, there was a match. Now, after nearly seven decades, Sipes is home.
"It is a sweet, sad day," Priest said.
As Sipes was escorted to his final resting place, the procession rolled under a giant American flag. People braved the cold to pay their respects, and he received "We were very blessed and honored to be part of this," Brinkley said.
Once inside Bethel Cemetery, there was a 21-gun solute and taps for the fallen hero.
Sipes was laid to rest next to his parents at Bethel Cemetery near his hometown.
Copyright 2018 WDRB Media. All Rights Reserved.