News
ASPCA opposed to Louisville councilman's idea to curb animal cruelty
It would work like a sex offender registry, but instead of the names and mugshots of those convicted of sex crimes, it would feature those convicted of animal abuse.
Wednesday, December 5th 2018, 9:58 PM EST
LOUISVILLE, Ky. (WDRB) -- Louisville Metro Council could soon try to reduce animal cruelty in an interesting way.
Council members could create a public online registry for animal abuse that would work like a sex offender registry. But instead of the names, addresses and mugshots of those convicted of sex crimes, it would feature the identities of those convicted of animal abuse.
"In short, I see this as a tool that the city of Louisville needs in our toolbox, because the state of Kentucky has such an awful situation with animal protection laws and animal welfare," Metro Councilman Brandon Coan said.
Coan has already drawn up an ordinance to launch a registry.
"What this would do is create a public registry for someone who is convicted or pleads guilty to a Kentucky state crime for cruelty to animals and prevent those persons from acquiring new animals or having them in their possession," he said.
But Wednesday night, as a committee discussed Coan's idea, it was clear not everyone's on board.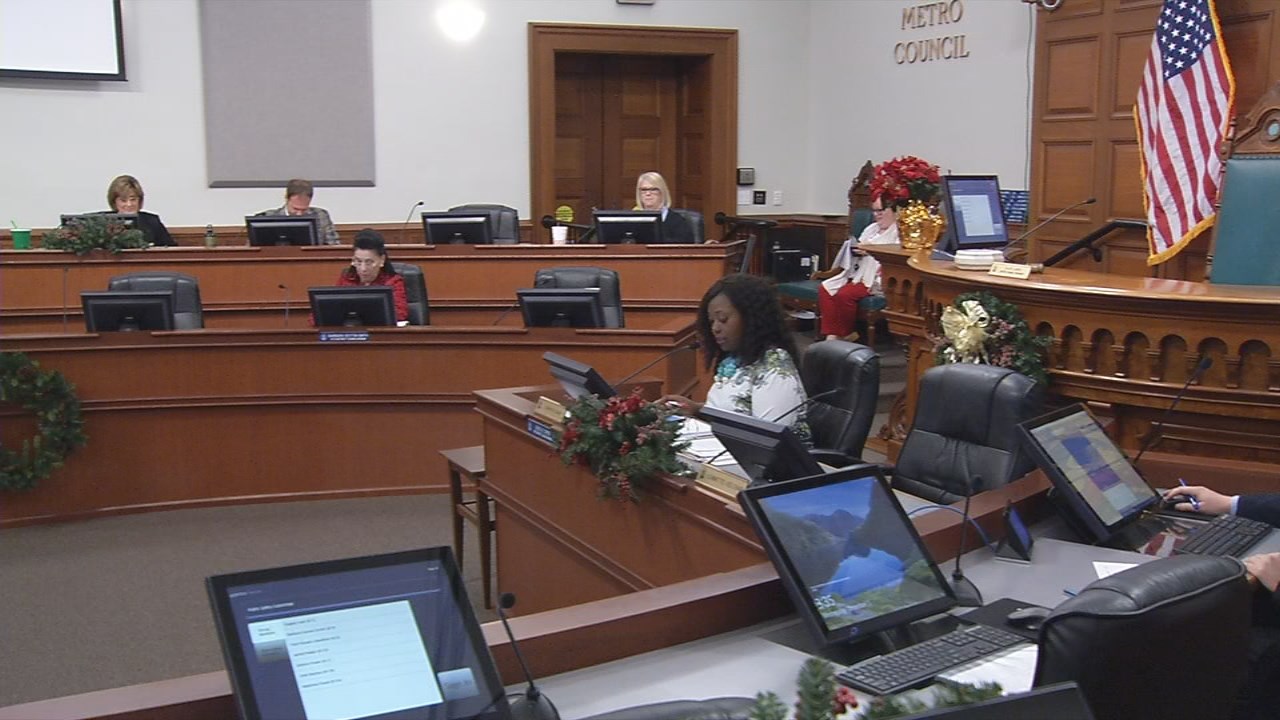 "We certainly don't want laws that have unintended consequences," said Donna Herzig, a Louisville animal welfare advocate who believes abuser registries are ineffective in stopping abuse. "It has been proposed in 11 states. It's only passed in Tennessee, and Tennessee had exactly seven people on that registry last year."
She's not alone in her beliefs on the registries. One of the largest humane societies in the world, the ASPCA, said it can't support Coan's ordinance either.
"We're opposed to them, and there's a number of different reasons why we've come to that conclusion," said Kevin O'Neill, the vice president of state affairs for ASPCA. "They are generally very costly to implement and difficult to enforce, and you generally only end up with a few individuals on the registry."
Additionally, O'Neill said the registries are expensive to maintain, are limited in scope, can put additional burdens on shelters, may not stop repeat animal abusers and could even decrease animal abuse prosecution.
"Certainly, the people that support them and are proposing them are well intentioned, and we're all on the same side of wanting to protect animals from cruelty," he said.
O'Neill said more effective approaches to reducing abuse is by strengthening existing animal cruelty laws and using well-enforced no-contact orders. 
Coan, meanwhile, isn't convinced and said the registry is simply one tool of many the city must pursue.
"An animal abuse registry might not be a hammer or a screwdriver, but it's something that'll come in useful sometime when we need it," he said.
Coan hopes Metro Council will pass the ordinance in early 2019. To read the full ordinance here, click here.
Copyright 2018 WDRB Media. All Rights Reserved.