Crime
Police arrest woman for murder of her child's father outside Irish Hill restaurant
Police say an accomplice stabbed the father of her child -- and she "was going to pay" him.
Thursday, December 6th 2018, 9:49 AM EST
LOUISVILLE, Ky. (WDRB) -- Police say they have filed a murder charge against a Louisville woman more than year after she planned to pay the man who killed the father of her child.
According to an arrest report, police arrested 28-year-old Amanda Needy on Wednesday, for the Feb. 17, 2017 murder of Nicholas Morris, a cook at the Ciao Ristorante -- a restaurant in Irish Hill. 
Morris was stabbed to death during a smoke break outside the restaurant.
"I wasn't for sure, but I had a gut feeling it was her," said Charlotte Watt, Morris' mother. "It took a year and nine and half months, but she's finally in jail. They finally got her."
Needy is not the first person arrested in connection with the case. Days after the killing, police arrested 23-year-old Timothy Singer for the murder. Police say Singer stabbed Morris repeatedly, then ran away.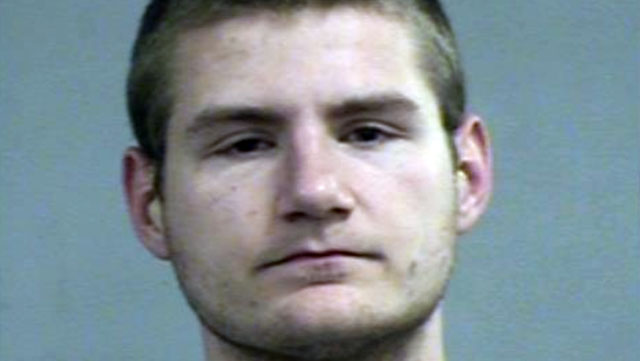 According to evidence released in the case, a detailed map of Morris' house was found in Singer's room.
Police now say they believe Needy, who was Singer's roommate planned to pay Singer for the murder. According to the arrest report, Needy and Morris had a child together, and were involved in a custody dispute.
"Why did you do this to your own daughter? Watt asked. "I mean, she's going to hate her."
Needy is charged with murder and is currently being held in Louisville Metro Corrections.
A Jefferson District Judge set her bond at $250,000 cash Thursday morning. A not-guilty plea was entered on her behalf.
During the hearing, it was revealed that Needy is a waitress at Logan's Roadhouse in Clarksville, Indiana, and would not be able to afford a private attorney. A public defender will be assigned to her case. 
She is expected to appear back in court on Dec. 17.
Copyright 2018 by WDRB Media. All rights reserved.